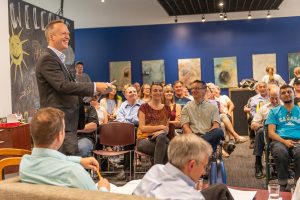 Rick Glumac was elected MLA for Port Moody-Coquitlam in 2017, and is proud to represent communities in Anmore, Belcarra, Coquitlam and Port Moody. As an MLA, Rick is especially active on the issues of technology, climate action, childcare, and health.
Rick is the Premier's Liaison to the Pacific Northwest, working on behalf of the Premier on issues such as high speed rail, daylight saving, Cascadia Innovation Corridor and various cross-border issues. Rick is also President for the Pacific Northwest Economic Region, where he works on a number of other cross-border issues related to economic development.
Rick was formerly the Parliamentary Secretary of Technology for the Province of BC, working closely with the Ministry of Jobs, Economic Development, and Competitiveness to grow B.C's technology sector, and champion innovation. Before being elected MLA, Rick worked in a variety of different hi-tech industries—and so understands first-hand the value of supporting BC's vibrant tech sector, and its importance to the future of BC's economy. Rick's long career in tech serves him well in his efforts to grow the tech sector in Port Moody-Coquitlam, and throughout BC. His work as MLA includes advocating and helping inform future planning around tech and innovation "hubs" in BC communities, with a focus on those outside of major urban centres.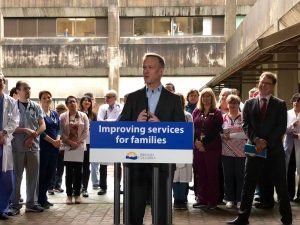 As MLA, Rick led efforts to save land around Eagle Ridge Hospital from being sold off, to allow for future expansion of the Eagle Ridge Hospital, which has received an emergency department expansion recently. He's also working on expanding family physician and urgent care capacity within Port Moody-Coquitlam, and is responsible for the opening of a new Urgent and Primary Care Centre in Port Moody. He has championed innovation in clean technology as a tool to advance renewable energy and move BC toward the green economy of the future. He has advocated for revitalizing Burrard Thermal, the former fossil fuel-powered power plant on Burrard Inlet, into a home for clean technology or climate mitigation projects, to fight climate change and bring green jobs to Port Moody.
Rick is the chair of the Special Committee to Review the Freedom of Information and Privacy Protection Act (POIPPA) and vice-chair of the Public Accounts Committee. He also serves on the Special Committe on Reforming the Police Act, the Special Committee to Review the Personal Information Protection Act, and the Government Caucus Committee on Economy. Previously he served on the Select Standing Committee on Children and Youth, and Select Standing Committee on Public Accounts, and the Sustainable Shared Prosperity Cabinet Committee.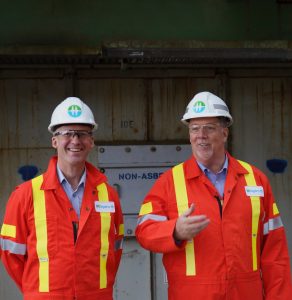 Rick graduated from Simon Fraser University with a Bachelor of Applied Science in Electronics Engineering. Rick worked in the tech sector in many different areas- from major animated films like Shrek 2 and Madagascar, to video games like the FIFA Soccer, to mobile apps for Fortune 500 companies. Prior to being elected MLA, Rick served as a city councillor for the City of Port Moody from 2011 – 2017, and has chaired the city's Economic Development Committee, Environmental Protection Committee, Heritage Commission, Arts and Culture Committee and Community Care Committee. He served as Vice President of the Lower Mainland Local Government Association and was elected Vancouver Metro Area Representative at the Union of BC Municipalities. He has also served on Metro Vancouver's Zero Waste Committee and on the Fraser Health Municipal Government Advisory Council.
Rick is a proud resident of Port Moody, and has long been a staunch advocate for his community. With his partner and two children, Rick enjoys exploring the beauty of the surrounding forests, lakes and mountains and the small town charm and unique local businesses that make Port Moody-Coquitlam such a special place to live.
If you wish to contact Rick, please schedule an appointment by visiting our community office at 2708 St. Johns Street, or contact us via phone or email.
Advocacy
I want to help build a better future. It's our education system, our healthcare, our economy, and our environment – we're all in this together. We deserve a government that works for people and is thinking not just about today but 20 years down the road. I want to work with you for that kind of government.

— Rick Glumac