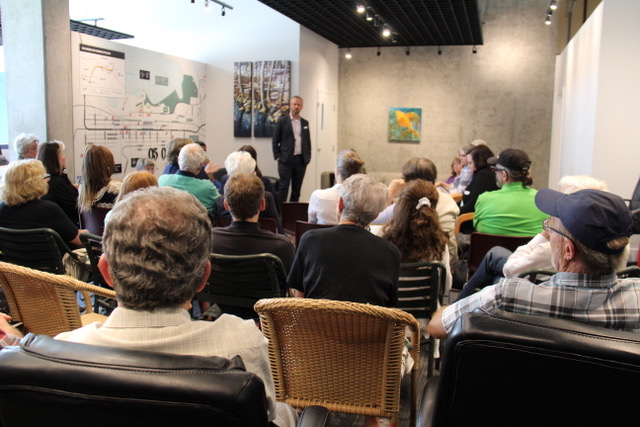 My office is a community office and we are eager to open up this space for community groups to use for free.  It is my hope that our office will become a community hub to help grow and strengthen our connections. If you are interested in hosting a meeting or event at our office, please contact my staff who are ready and able to help.
– Rick Glumac, MLA Port Moody – Coquitlam
Amenities
Large Group Gathering Space
Boardroom with Table
Art Display Area
Full Kitchen with Oven
Free Wi-Fi
Accessible by Transit
Wheelchair Accessible
Inclusive Safe Space
FAQ 
Who can book the community space?
Our space is available for local, individuals and groups for non-partisan, non-faith based, non-commercial use activities.
What times are available?
Monday – Friday 11:00AM – 5:00PM
If your need is outside of this time frame contract us to discuss options. 
What types of activities can I host?
The community office is a working office. Hosts should consider whether or not activities may be disruptive to a workplace. Staff are unable to provide childcare or assist with facilitating your event. Contact us if you have any questions.