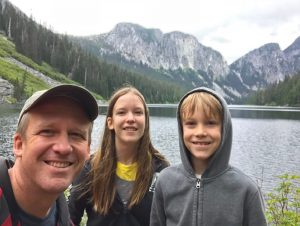 As summer draws to a close, the kids head back to school and we pack away summer tents and barbecues. It's a good time to reflect on how the province we live in is special. For me time in the woods and on the water is grounding. It reminds me why I do this. There's a beauty here worth fighting for and preserving for our children.
We must make a difference for our environment. We must use more clean and renewable energy in how we get around, how we heat our homes, and how we fuel our industry. CleanBC is a big part of making that change. It aims to reduce our pollution. It is also about seizing opportunities to power our future with cleaner, renewable energy.
We're making progress. We're increasing access to public transit, and we're electrifying it. We're working on a plan to eliminate plastic pollution – and I encourage you to share your ideas on reaching this goal. We're working with partners to preserve BC's biodiversity and natural spaces.
It's about improving people's lives, as well as saving our environment, and it's something we must do as communities. It's when people act together that change happens. This summer I've met with innovators and service providers across our community, who've shared their ideas on how we can move forward. People in our communities care.
That's the other great part of summer. It's when we come together as neighbours at community events – like Car Free Day on St. Johns Street and Golden Spike Days. I'm grateful that so many of you took time to speak with me at these events, and to share your vision of how we can make our community and province a better place to live for all of us.
If you missed me at these events, I'm holding more MLA Cafes this month, as well as a pop-up community office at Burquitlam Station. Join me.
Thanks, Rick