COVID-19 continues to be a huge challenge to our province. With MLAs back in the Legislature, we know that British Columbians are worried about their health, their homes, and their jobs.
While we have a long road ahead of us, we're starting to see reasons for optimism. John Horgan and our BC NDP government are working to support economic, social, and environmental recovery – a recovery built around people and communities.
That means supporting innovation in B.C. and developing industries and jobs in all parts of the province that anticipate growing global demand for new, clean products and services.
Here in Port Moody, I'm excited about the possibilities for the Burrard Thermal lands.  In the last month, our government tabled legislation to allow these lands to be used for new purposes besides the fossil fuel power generation, unlocking the potential to use them as a home for green technology innovation to fight climate change and a source of new good jobs in our community.
Recovery means more than just returning to what we had before. The choices we make in the coming weeks and months can help us build an economy — and a province — that is sustainable and works for everyone. Learn more and tell us what's important to you, so we can build B.C.'s recovery, together: https://engage.gov.bc.ca/recoveryideas.
If you have any questions or need any assistance with provincial supports, please reach out. My office is currently open via phone and email to support you. You can reach us at 604-936-8709 or Rick.Glumac.MLA@leg.bc.ca.
Thanks, Rick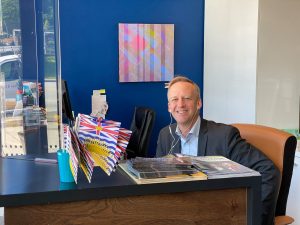 Voting via Zoom: For the first time in B.C. history, MLAs are participating in the Legislative Session without being physically present in Victoria.