Long before I was elected, I spoke out against BC Hydro's contracts with independent power producers. Even back in 2008 and 2009, it was clear these contracts were economically and environmentally irresponsible.
Not only did they threaten our rivers' eco-systems, but these run-of-river projects produced energy at exactly the times of the year when British Columbians need it least. The rates these contracts bound BC Hydro to were as much as 24 times the cost at which BC Hydro could produce or buy the power.
And the BC Liberals signed these contacts for 40 years.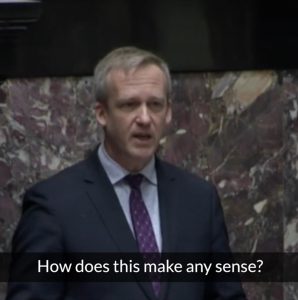 British Columbians will now overpay for electricity to the tune of $16.2 billion – $4000 per household. All thanks to these contracts signed by the BC Liberals. Your children and mine will still be paying for this mistake years from now. Let's be clear. It was obvious in 2008 and it is obvious now – this is not the way we should do business.
Please watch this short video.
We're making different choices. Choices that address climate change. One's that make life more affordable for British Columbians and invest in improving the services we all need.
Thanks, Rick