With the new legislative session, I'm glad to be back in Victoria. There's so much more to do.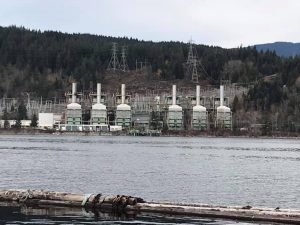 As CleanBC enters it's second year, I'm hopeful. In its first year, our government got to work on this climate action plan to reduce emissions, and to create high paying jobs. There are real opportunities in B.C. for clean-tech and renewable-energy. The Burrard Thermal lands right here in Port Moody are just one such opportunity. These industries will help our province reduce emissions, provide employment and protect this place that we treasure. I'm hopeful that our community can play its part.
We're also working hard to make life here more affordable, and to improve the services that we all rely on.
January 1 saw the end of MSP fees. The end of this unfair tax will save individuals up to $900 a year and families up to $1800. We're making car insurance more affordable, with ICBC's rates frozen for 2020 and a 20% reduction in 2021.
Here in our community, our government is investing to make quality childcare accessible and affordable. We're increasing funding for our children's education. And we are building affordable housing increasing supply, while cracking down on speculation and fraud.
We are working to build livable, affordable communities that we can all enjoy. And we're working to protect this place we all love. This weekend, take some time and enjoy some of it's beauty. Have a happy family day, everyone.
Thanks, Rick